Job Description
The Automatic Lubrication Systems industry is predicted to grow by 4-5% in the next 5 years. We are the premier lubrication systems designers and installers in the New England area. We need qualified individuals who are interested in a different career path that offers work in a wide number of industries and challenging applications that allow you to grow and be rewarded for your dedication and aspirations to do good work.
We are not an OIL CHANGE Facility!
Our installation techs perform custom after-market installations of automatic lubrication/series progressive systems, on site at our shop in West Springfield, as well as at customer locations normally within the six state area. Most of our installations are time sensitive, consequently, this position requires long days as we work to job completion as opposed to a set number of hours per day.
(click the image to learn more)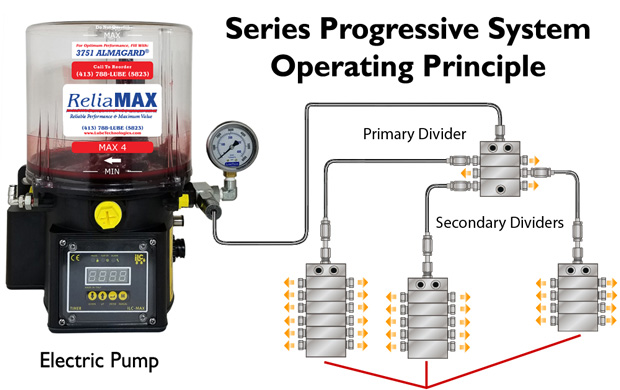 We work on all types of equipment: crushers, haul trucks, tri-axle dump trucks, wheel loaders, excavators, laser screeds, concrete trucks, machine tools, sweepers, injection molding machines, sterilizers, packaging machines et al.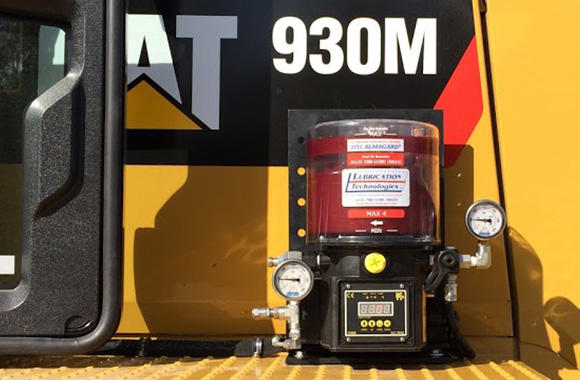 We enjoy an excellent reputation for quality workmanship and attention to detail. As a tech with us, you meld the characteristics of a mechanic with the qualities of a skilled craftsman, one who truly takes pride in the work. When you do good work, it is recognized by the customer which insures our future. Doing good work is our priority.

Ultimately, all of us professionally interact with customers, vendors, and coworkers on a daily basis. We perform installations, diagnostics, troubleshooting, maintenance, and repairs on all Lube Tech products in the field or at the shop. This involves mechanical skills, electrical aptitude and some light welding ( not structural).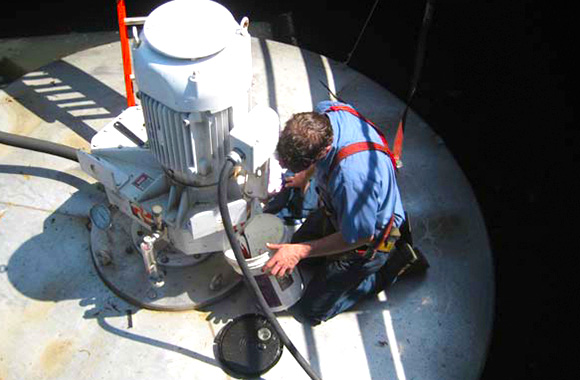 We maintain our service trucks and shop to insure a clean efficient work space. This includes inventories of parts and supplies on the vehicles as well as the shop.

You must accurately and timely complete all required paperwork both written and electronic.

Other duties include, making hose assemblies, cable assemblies, and other related kitting assemblies.

We all work as team members sharing responsibility for quality installations..

At times, due to customer needs we may be called out of town with short notice, consequently, you should be able to work alone as well as part of a team.

If you are responsible for your actions, do what you say you will do and take pride in your work, we want to talk to you! Having the ability to think on your feet, work independently and be accountable for your actions, is what we seek. We want enthusiastic driven team members who are proactive and take pride in what they do!

We are seeking career minded mechanically inclined individuals to install and service Automatic Lubrication Systems on trucks, trailers, on/off-road construction equipment, and general industries, in West Springfield, MA.

There will be an in depth training period where your skill set will be constantly expanded and tested to insure success. We hold exceptionally high standards and only those who have aspirations to be the best at what they do will be considered for long term employment with us. Would you like to be part of a unique company where excellence is expected?
Summary of Job duties include:

Completion of product installations and service work at customer/assigned locations.
Maintenance of a clean, organized work area while performing installations and service work.
Maintenance of installation tools and equipment, in addition to the provided service vehicle.
Educating customers as necessary while at installation location
Completion of required paperwork accurately and punctually, time sheets, job orders and feedback from installations
Maintenance of inventory
Skill Requirements
Equipment Mechanics: 2 years - A minimum of 2+ years exposure / experience with the use of common mechanics tools
You should have a strong mechanical skill-set including knowledge of basic electrical systems, hydraulic systems and/or basic automotive repair experience
You should have the ability to be a team player with good communication abilities, yet able to work unsupervised with the ultimate ability to design and install our lubrication systems on all manner of equipment independently if need be
Experience working as a mechanic
* Welding: 1 years - Experience with welding and fabrication a plus
Troubleshooting and electrical diagnostic familiarity a plus
The ability to think on your feet and resolve problems in the field
Strong communication and customer service skills
* High school diploma or equivalent (required) with additional technical certifications a plus
Ability to work with little to no direct supervision
Self-starter, who takes pride in performing quality workmanship
A valid driver's license and clean/insurable driving record
What Else?
You will be expected to perform professional lubrication systems installations in a workmanlike manner consistent with OEM quality with a high level of aesthetic sensibility as well as reliable functionality.

Effectively, you are as much a craftsman as a technician, able to think things through as you design the system specifically for each application. Are you up to doing work that makes the customer give you a high five? Good enough is not in our vocabulary!

We are nuts about cleanliness, and having clean orderly trucks and shop is not an option, it's how we run our business. You should have strong organization skills - strength in record keeping, shop cleanliness, inventory and parts needed for ordering, desire to stay proactive and not reactive as it applies to superior customer service and meeting the needs of both our customers as well as the company.

Preferably, you have demonstrated previous experience working around and on trucks and/or heavy equipment.

You will be required to maintain an extensive inventory of spare parts on 3 trucks and in the shop.
SAFETY IS PRIORITY NUMBER ONE in our business.
We operate safely at all times.

Must be detail oriented

We work to job completion as opposed to a set number of hours per day. Translation-we works long days
Package:
We provide Training and Education as required to effect high quality workmanlike installations.
Competitive wage rate based on your experience and qualifications.
High quality benefit package
Please note this position requires occasional overnight stays
Our work hours are based on our customer's needs. Long hours are a norm as well as overtime. Our day begins at 7:00AM.
To apply for this position, please forward an updated resume with contact information in an email to:
biz21@lubetechnologies.com
Please Note
Ours is a NO SMOKING facility. Please do not apply for this position if you smoke.

This position requires travel out of state on a frequent basis with occassional overnights required.